You know that feeling you get when you meet a new family in the community while you're out and about during school hours? It's usually fairly easy to spot a new homeschooling family and, for us, it's pretty exciting to introduce ourselves to potential friends! My kids are discovering that it's pretty fun to learn about other homeschoolers from afar, both historical and currently famous for one reason or another.
In case you want to do a further study about how things worked for each of these individuals, I made a short list of a few people popular for a number of different reasons other than homeschooling.
Back in the day, around the time when our nation was getting organized and becoming who we are today, homeschooling was likely not called "homeschooling." Rather, it was called "doing your daily lessons" and it wasn't odd to learn at home. Here are some of the historic homeschoolers:
President George Washington was homeschooled for much of his young life.
John Adams
John Quincy Adams
James Garfield
Andrew Jackson
Thomas Jefferson
Abe Lincoln
Franklin Roosevelt
Theodore Roosevelt
Notice what they have in common? Yes! They were all presidents!
In more current culture, many young athletes and pop stars have found that homeschooling fits in their practice schedules better than other forms of education. Some finish their schooling at a faster pace and graduate early, while others continue on a traditional pace but have their school days made quicker. Here are some hot stars that find a way to make it all work:
Jamie Anderson- an Olympic gold medalist in snowboarding
Justin Bieber- started homeschooling at 12 when he was discovered as a major music talent online
Ryan Gosling- when the school system was failing him, his mom pulled him out to homeschool him. Soon after that, he was discovered by Disney and the homeschool schedule helped him out even more.
The Jonas Brothers- Their devout Christian mother chose to homeschool them before they were famous, then continued because of their schedule.
Tim Tebow- football player
Maria Sharapova- tennis player
Shawn White- snowboarder
The Williams Sisters- tennis players
And my favorite pop-culture homeschool parent, actress and real-life neuroscientist – Mayim Bailik (Blossom, The Big Bang Theory). She homeschools her two sons with their dad and has even written middle and high school level homeschool curriculum.
So, as you can see both from this little list here and in your own life, homeschoolers run the spectrum. Some people from the pop world are super unschoolers, while others stick close to the curriculum texts; just like the families, you know in your own community. We are in the same club as some of the great American Presidents, talented athletes and stars, and super smart mom-actress-scientists. When you meet that new family in the library during school hours, give them a proud handshake and welcome them to the club of cool kids.
Who have you learned about and was surprised to discover that they were also homeschoolers?
No matter who you're homeschooling, online curriculum from Global Student Network can make the job both easier and more effective.
Have an aspiring athlete? International Virtual Learning Academy offers homeschoolers an NCAA approved program.
Check it out today!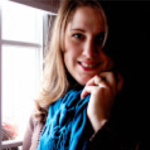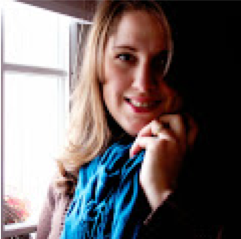 Lindsay Banton is a caffeinated mother to three great kids. She never expected to homeschool, but has found that it is a wonderful addition to their lifestyle and wouldn't change it for the world. In addition to homeschooling, Lindsay works alongside her husband in campus ministry at a large university in Connecticut. She grew up in Virginia but has settled into life in New England, learning to love the long winters, cool springs, green summers and gorgeous autumns- and has built a boot collection to meet all the demands. She is currently blogging at www.lindsaybanton.com.