Just as dissecting a real frog or making a real solar powered toy car provides hands-on learning for our kids, so participating in real life government teaches our kids about how things actually work. Additionally, visiting local historic sites (or even historic people, if you're that lucky!) is an excellent way to further our book learning and impress history into the mind of our kids.
I grew up around Richmond, VA and each year, our class visited somewhere historical. We visited the church where Patrick Henry gave his famous speech, the Richmond Historical Society, the Virginia Museum of Fine Arts, and all other kinds of beautiful places in our American history. The trips seemed boring as we shuffled all 115 fourth graders through the building, but images, smells and a deep appreciation of local (yet national) history seeped into my bones. I also enjoyed those Declaration of Independence replica and feather pens we could purchase in the gift shops. My husband went on a family field trip to Washington, DC and he was able to sit in the chairs inside the House of Representatives Chamber (where the State of the Union is given) and he always refers back to his memories of the wooden chairs creaking, the name plates, and the grandeur of being in such a historical place.
We not be able to sit in the seats in Washington, DC, but we can often provide similar experiences for our kids, even as homeschoolers. Most co-ops enjoy trips to local places, including places like your State Capitol buildings, governor's mansions, and state senates. Representatives are often very welcoming of visitors and enjoy giving tours to these places.
In addition to visiting the actual places these activities take place, homeschoolers can learn a lot by participating in mock elections, court room trials, and many of the proceedings that take place between and within our branches of government.
The most low budget and time saving field trip you can do is right at the tip of your fingers. For example, find the last State of the Union address on Youtube. While you watch it, discuss how government functions. No matter with which side of the aisle you identify, your kids can learn a lot about how government works.
How have you added real life government lessons into your homeschool? Do your kids enjoy trips to places, even when they seem boring at the moment?
Online curriculum is another great way to learn about government. GSN has great classes at all levels. Find a class today!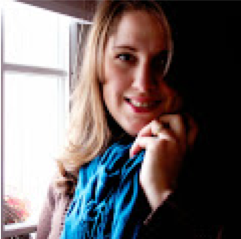 Lindsay Banton is a caffeinated mother to three great kids. She never expected to homeschool, but has found that it is a wonderful addition to their lifestyle and wouldn't change it for the world. In addition to homeschooling, Lindsay works alongside her husband in campus ministry at a large university in Connecticut. She grew up in Virginia but has settled into life in New England, learning to love the long winters, cool springs, green summers and gorgeous autumns- and has built a boot collection to meet all the demands. She is currently blogging at www.lindsaybanton.com.