Regardless of what your career or occupation is, you are sure to have to developed a few tricks of the trade to make your job easier. These days the term "lifehack" is used loosely to describe those uniquely personal ideas that increase efficiency in daily life. Let's take a look at a few helpful homeschool hacks.
Start on Time
The key to finishing our homeschool work is getting it started. If we start on time every day, or close to it, we are less likely to waste our most productive time before noon.
Get Dressed
I feel ready for the day after I've had a shower and gotten dressed. My kids are less likely to be lazy in the morning if they are dressed and ready to get into their homeschool work by a certain time each day.
Delegate Housework
Homeschoolers do a lot of living at home and that generates a certain amount of mess. If your upstairs hasn't been vacuumed in months maybe you haven't been delegating housework. Our kids can be helpful in so many ways! It will be music to your ears to hear your child doing that vacuuming!
Everyone Gets a Shelf
Keeping organized can save a lot of time when you are ready to sit down to get the homeschooling done for the day. We have a large cabinet that is my lifesaver. Each of us has our own shelf where we keep only homeschooling related materials and books. When it's time for homeschooling, we have everything right there instead of scattered all over the house.
Surprise!
Christine, a friend of mine who has been homeschooling for over twenty years uses this homeschool hack with her kids: she plans a surprise for them once a month. How fun! Put a little surprise into your day like lunch out, a trip to the Dollar Store, take school work to the park, or go to the museum for an hour. We all need refreshment and this is a perfect way to sprinkle that into your homeschooling.
Games
We came across a fun game at a garage sale called Scrambled States of America. I wanted to add more Geography into our homeschooling and this has been a fun, painless way to do it. Ask your friends, they might have a game sitting in the basement you could try out to enhance learning in a fun way. For a list of one hundred educational games check out https://ourjourneywestward.com/?s=educational+games.
What makes homeschooling easier for you? I love the idea of becoming more efficient and maximizing learning for my kids but I could always use fresh ideas. Swap a few homeschool hacks with friends!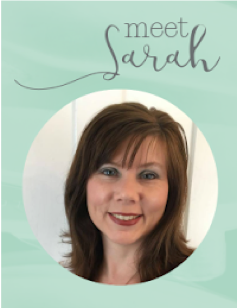 Sarah Brutovski is a homeschool mom of three children. She grew up just down the street from where she and her husband are raising their family now in rural Upstate New York. When she is not teaching her kids, grocery shopping, or drinking coffee you might findher training for a half marathon, escaping for a morning at the beach, or chatting on the phone with one of her four siblings. Sarah loves writing on her blog sarahswritingcafe.blogspot.com and currently teaches creative writing at her kids' weekly co-op.